Practitioners have been using Sciton systems for more than a dozen years to safely and effectively treat their patients. And with more than 95% of all Sciton systems ever built still in service, their return on investment has been superb. Read their testimonials below describing their personal experience and high level of satisfaction.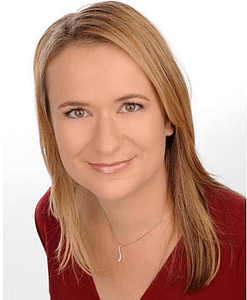 "Our patients are excited about the amazing results. They are also very happy with the minimal preparation required and speedy recovery. Commonly we get the feedback that patients think one Halo laser treatment has taken 20 years of ageing off their skin!"
Dr Christina Sander, Dermatologist
– Maroochydore, QLD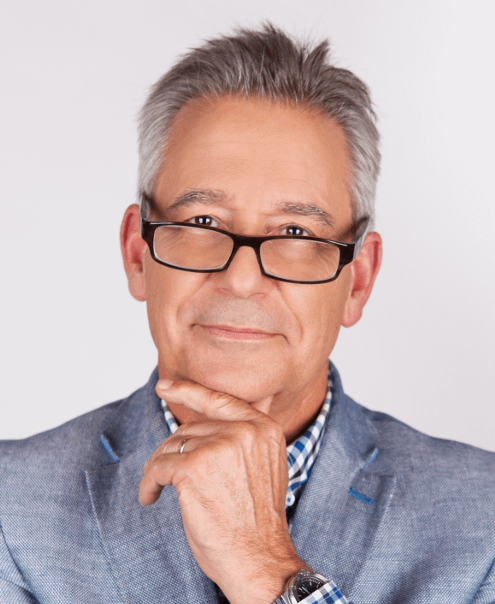 "As the combination of laser technology allows us to target issues that affect the epidermis and the dermis, we can achieve outstanding results that are comparable to aggressive ablative technologies with minimal downtime.
We are able to treat all skin types and colour because we are able to adjust the parameters of both the non-ablative and ablative components providing a safe and effective treatment. This treatment is for anyone looking for improvements in skin tone and texture with issues including but not limited to fine lines, wrinkles, sn, enlarged pores, acne scarring and sun damage."
Dr John Relic, Dermatologist
– COCO Skin, Newcastle, NSW
"I used CO2 from 1995 until 2000. Then I switched to Sciton's dual mode erbium and I have stayed with it ever since. I have been much happier with the Sciton laser than anything I've ever done with CO2. And while I've tried erbium lasers from other manufacturers, the Sciton system is the one I prefer."
A. Jay Burns, MD
– Dallas, TX
"The Sciton laser is the best laser I ever owned. I am not a paid consultant for any laser company and feel that I can say this with some objectivity, having tried many other lasers.
Unlike most lasers that I have utilized in my practice, it actually paid for itself many times over and wasn't obsolete within a year of buying it.
Produced originally in 1999, the technology behind the laser I own has stood the test of time. It can be used for full laser resurfacing, or for MicroLaserPeels.
Sciton has also provided excellent product support throughout."
Allan E. Wulc, MD, FACS
– Plymouth Meeting, PA
"I was able to pay for the ProLipo PLUS laser in the first four months of ownership. And, with no recurring disposable cost to deal with, I am enjoying a significant return on my investment."
Marc Salzman, MD, FACS
– Louisville, KY
"My Sciton Contour laser has been a workhorse laser in my practice since 1998. It has been very versatile allowing me to effectively treat everything from wrinkles to acne scars. It's easy to adjust the depth of the laser's ablation and coagulation to perform superficial MicroLaserPeels all the way up to deep, full field resurfacing. It has both boosted my practice and academic career."
Hayes Gladstone, MD
– Stanford University, Palo Alto, CA
"The Contour TRL (laser) is my magic wand. This laser has allowed me to give patients a second chance or completely change their lives."
Denise Baker, MD
– Bradenton, FL
"I don't think there is a better laser treatment modality for improvement of skin texture than a MicroLaserPeel combined with ProFractional."
R James Koch, MD
– Palo Alto, CA
"Compared to other IPL technologies BroadBand Light™ or BBL from Sciton has made skin rejuvenation much more comfortable for me, largely because the technology has been easier to use, it is faster, and treats a larger spot size."
Patrick Bitter, Jr., MD, FAAD
– Los Gatos, CA
"Usually we schedule four sessions, two to four weeks apart, for BBL (BroadBand Light) for skin rejuvenation, small vascular disease and dyspigmentation. I am really impressed with the results, especially the upper neck and chest area. Besides an improvement in color, we see textural changes."
Jason Pozner, MD, FACS
– Boca Raton, FL
"I have had the laser for 2.5 years and have been extremely pleased with the results and reliability, especially the 1064 nm ClearScan for hair removal allows me to treat all skin types safely and effectively."
Charles Rice, MD
– Lansing, MI
"I'm most impressed with the SkinTyte's efficacy in treating the neck and lower face. Patients can expect immediate firmness, followed several months later by a longer lasting firmness."
Jody Levine, MD
– New York City, NY
"Port-wine stains are treated every two weeks. In three treatments, some patients with complete disfigurement on their face are 60% better. And for regular flushing and vascular damage from rosacea and sun damage, most patients attain 95% or greater clearing in three sessions (two weeks apart)."
Lori Haddad, DO
– Birmingham, MI
"Our clinic has several different laser platforms but by far the Sciton Pro-V generates more revenue than any of the others. We will be soon receiving our second Pro-V and plan to keep them both very busy."
Ron Kolegraff , MD
– Okoboji, IA
"The 1319 nm Pro-V laser was one of the best purchases I have made for my practice and my patients. The open platform allows a tailored approach to every patient and helps to reduce our cost per case. The customer service and professional support from Sciton has proven to be truly exceptional."
Marlin W. Schul, MD, RVT, FACPh
– Lafayette, IN
"The ClearScan's 1064 nm Nd: YAG has been really successful in treating all skin types for laser hair removal and for laser vein and vascular treatment."
Ellen Turner, MD
– Dallas, TX
"Sciton's ClearScan 1064 laser provides an optimal wavelength for treating my patients regardless of skin color. The integrated cooling and non-sequential pattern generator allows for both comfortable and efficacious treatment. The ClearScan is very effective for treating facial veins and as an adjunct to treating leg veins along with endovenous ablation and sclerotherapy. If I could only have one laser this would be it!"
Robert E. Bowen, MD
– Martinsburg, WV