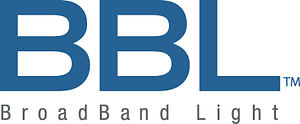 The stand-alone BBLs BroadBand Light gives physicians the opportunity to provide a broad range of aesthetic procedures on a single, compact system. The most complete and versatile broadband light system in its class, BBL also comes as part of Sciton's JOULE™ platform.
BBLs Overview
The innovative BBLs™ module extends the versatility of the JOULE platform with one-of-a-kind flash lamp technology, interchangeable Smart Filters, Finesse Adapters, and precision thermoelectric cooling.
BBLs uses advanced dual-lamp technology with each lamp supplying half of the energy needed during treatment. This results in unsurpassed lamp lifetimes.
Its broad range of wavelengths allow targeted treatment for many skin conditions without the need for additional handpieces. Its flexible Finesse Adapters enable treatment of hard to reach areas, producing evenly treated skin.
With its user-friendly features, superior results, and exceptional ROI, BBLs is the most complete and versatile broadband light system in its class.
[vc_tta_accordion]
BBLs™ enables treatment of multiple skin conditions with various wavelengths seamlessly using change-on-the-fly Smart Filters.
420 – Acne
515 – Pigmented Lesions, such as freckles, age spots
560 – Vascular Lesions, such as cherry angiomas, telangiectasias, and rosacea
590 – Deeper Lesions / Darker Skin Types
590, 640 + 695 – Hair Removal
Treatment expansion – SkinTyte™ is available as a module using infrared light energy to deeply heat dermal collagen leading to a renewed collagen foundation for skin firming.
Dual-Lamp Technology and No Consumables
BBLs' dual-lamp technology is designed with each lamp supplying half the energy during a pulse, this results in an unprecedented delivery of hundreds of thousands of pulses in the lifetime of the BBL handpiece
Adjustable Cooling
BBLs employs an integrated thermoelectric monitoring assembly enabling its sapphire crystal and sensors to continually and precisely maintain temperatures from 0 °C – 30 °C with adjustability of every degree in between.
Treatment Speed
With a large 15 X 45 mm spot size and rapid repetition rate users enjoy an efficient patient throughput. Since each pulse is cooled to the selected temperature, patients enjoy a comfortable treatment.
Square-wave Energy Delivery
BBLs delivers a pulse to tissue with precise on and off timing with controlled irradiance.
BBLs' pulse envelop is adjusted ten times within each pulse to achieve consistent and efficient results.
Many systems deliver only single or double pulses with extended low power tails below therapeutic levels resulting in a higher than neccssary fluence requirement.
BBLs' square wave pulsing does not create a low energy tail and waste of energy.
[/vc_tta_accordion]
BBL™ BroadBand Light
The Family of Brands:
Forever Young BBL
Forever Clear BBL
Forever Bare BBL
SkinTyte